4 SURE FIRE REASONS IT'S A GREAT TIME TO BUY IN SEATTLE
Home buyers, now is the time!
Can you believe the change in the market as of late? More inventory, less bidding wars, and more buyers successfully becoming home owners. The record breaking streak of the hottest housing market is over due to this and if you're reading this and thinking of buying a home yourself, i'm here to tell you; now is the time.
Here are 4 sure fire reasons it's a great time to buy a home in Seattle.
1. MORE INVENTORY
There has been the MOST single family inventory since OCTOBER of 2014!
Condo shopper? There has been the most amount of condos on the market since September of 2015!
We have 35% MORE inventory than we did last year and 50% MORE condo inventory than we did last year in King County.
A lot of buyers were experiencing buyers fatigue, missing out on homes, getting bid out, etc.
To put it in context, March this year we had ~3,000 homes on the market, NOW we have more than 6,000. The inventory has doubled.
This is a great reason to be a buyer in Seattle. You have more options, there's less bidding wars, and there's no more waiting on the edge of your seat for a home to come on the market or getting discouraged because you think you're going to get bid out.
My suggestion: take a good look at what's on the market and you'll notice homes are sitting longer. If you want to avoid bidding wars, now's the time.
2. PRICES ARE STARTING TO FLATTEN OUT
FINALLY! We are no longer have the highest growth in home prices and home prices are starting to remain pretty "stagnant."
If you're trying to feel like you're getting a deal or avoid bidding wars - now is the time.
In the last 30 days, there have been more than 2,000 price reductions in King County.
If we have more than 6,000 homes on the market, that's over 30% of all the homes receiving price reductions!
Sellers are NOT getting away with aggressive pricing. You have some leverage for once, buyers.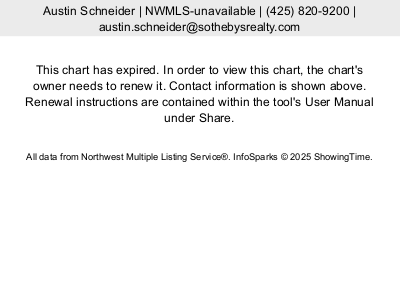 3. INTEREST RATES ARE STILL LOW-ISH
We've had historic low rates the past couple years and that's probably one of the many reasons we've had such a hot market.
Interest rates have creeped up since our historic lows and are predicted to continue to rise.
We are floating in the low-mid 4%'s right now, but some sources say, we should see the 5's by the end of the year.
Why is this a big deal? Well, just .5% rise in interest rates can affect your purchasing power by 4-5%! This means, that $750,000 house you want can easily turn into a $780,000+ house.
To give you some context on our low interest rates - 10 years ago we were in the 7%'s! Definitely take advantage of these interest rates while you can.
4. IT'S STILL A GOOD INVESTMENT
Yes, it's still a good investment. Work with your realtor to determine your goals, the property you want, and ensure that it is in fact a good investment (there are still bad investments out there).

We still have low inventory - we'd have to see our inventory TRIPLE to get near a "balanced" market.

Our economy is booming, population growth is record breaking, and this all attributes to the housing market. We're not building any more land!
This is just seasonal in my opinion - the inventory historically rises this time of year, buyers are taking vacation, the rental market is flattening out a bit, and sellers seem to all want to cash out at the same time. Come fall, winter, spring - inventory will dip back down.
IN CONCLUSION
The fact is - with the increase in inventory and all of these price reductions; you finally have some leverage as a buyer. Get out there, take advantage of the lower interest rates, and reap the benefits of a good investment in the booming area of Seattle.
If you have any questions, don't hesitate to reach out to me.
Are you thinking about buying or selling? Let's chat.